Steve Aoki Announces Memoir 'BLUE: The Color Of Noise' For September 3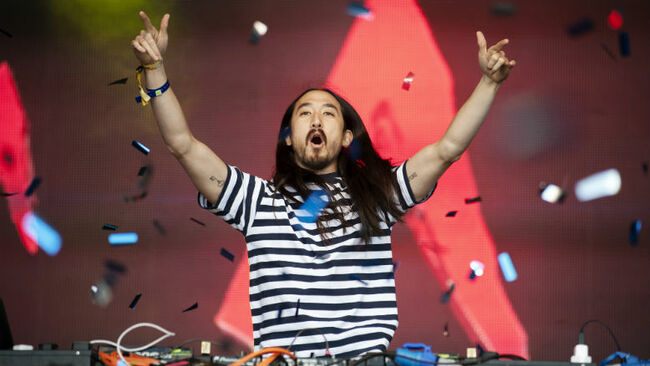 Steve Aoki is ready to tell his story in his upcoming memoir, BLUE: The Color of Noise, which is scheduled to drop on September 3 via St. Martin's Press.
As per an announcement on Thursday (February 28), the EDM titan will "recount the epic highs of music festivals, clubs and pool parties around the world, as well as the lows of friendships lost to drugs and alcohol, and his relationship with his flamboyant father." The upcoming release, which will included candid photos from throughout his life, will also see the 41-year-old DJ reflect on how he climbed the ladder to success as an early social media adopter and turned the momentum into global fame with two Grammy nominations.
"I'm proud to announce that I will be releasing my first memoir BLUE: The Color of Noise this September," Aoki told Billboard Dance in an exclusive statement. "The title is a direct reflection of how I started out creating noise that people wanted to listen to, which led to a career in making cross genre music for my fans all over the world with a universal language. The memoir gives people a glimpse into my life for an outsider looking in, recounting my upbringing, the highs and lows, life events and people along the way that got me to where I am today. I poured my heart and soul into this book and am so excited to share it with the world."
BLUE: The Color of Noise is currently available for pre-order via hardcover, ebook and audio.

DJ Villa
Want to know more about DJ Villa? Get their official bio, social pages & articles on Wild 104!